10 Greatest SUV Bike Carriers in 2021
You will learn about:
10 best-seller bike carriers that will fit your needs

1 top-rated carrier for your e-bike

Explore hitch, trunk and roof bike carriers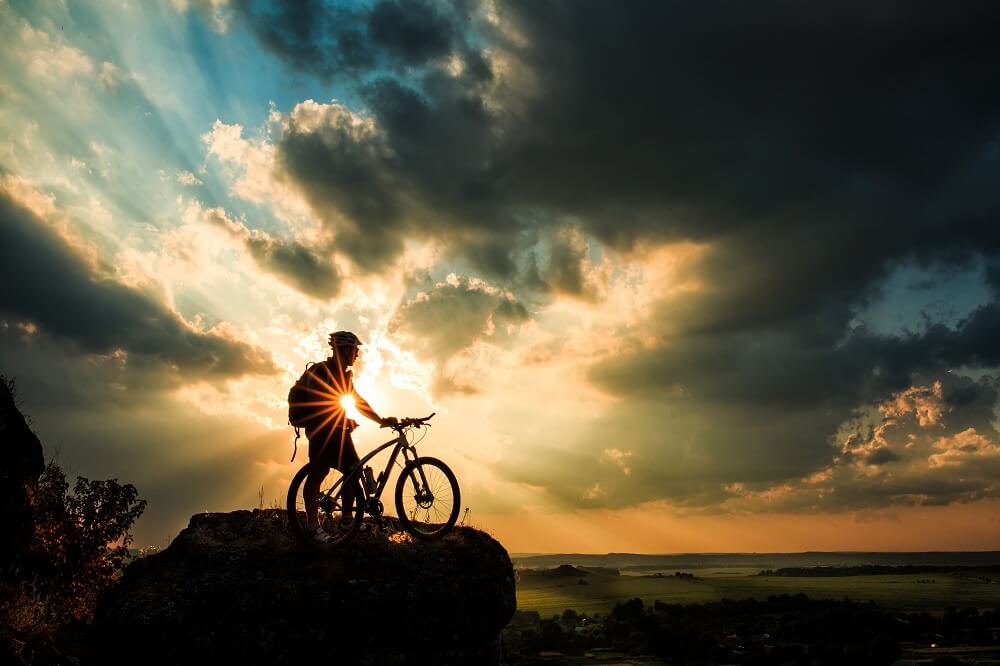 Some links may be affiliate links. We may get paid if you buy something or take an action after clicking one of these. Learn more.
…as you do, many are asking which are the top SUV bike racks this year? Tough question to answer, to be honest, but not impossible. 
Finding your SUV bicycle carrier in 2021 is not the easiest thing to do. You might think that having so many options would make things easier…well, not all the time. Each bike carrier has its own features and each one of them has some advantages and disadvantages compared with what you want. And there are more than ten manufacturers. We are here to give you some help and make your decision easier. The below SUV bike carriers are considered one of the best on the market but these are not the cheapest. However, they fit on the majority of vehicles and you can put almost any bicycle on them. 
The below list changed a little bit since 2018 when we had the first review. Therefore, you will find the ones replaced at the end of the article.
10 Best Bike Racks for SUV (2021 Update)
Hollywood Racks Sport Rider (

best for e-bikes

)
Buzz Rack Approach 2-bike Platform Rack
Thule T2 Pro XT (

best rated

)
RockyMounts Backstage Swing-Away
Swagman Chinook (

best seller

)
Saris Bones Trunk Rack
Thule Raceway Pro
Yakima Dr. Tray
Yakima FrontLoader
Saris Freedom
1. Hollywood Racks Sport Rider for Electric Bikes
This hitch mount bike carrier is a heavy-duty rack that will carry 2 electric bikes or standard bikes. Perfectly designed to fit bicycles with up to 5-inch wide tires and up to 60-inch wheelbase. Maximum capacity 80lbs per bicycle. Fits 2" hitch only; Features patented no wobble-no tools hitch tightening system for fast and secure installation; Cannot be used with 1-1/4" to 2" adapter; Not to be used on any trailer, towed vehicle, or fifth wheel.
2. BUZZ RACK Approach 2-Bike Platform Hitch Rack, E-Bike Compatible
Designed for e-bikes, fits 1-1/4" and 2" receiver hitches and carries up to 2 bikes with a maximum weight capacity of 110 lbs, 55lbs per bike. Movable wheel trays with ratcheting straps and adjustable, padded frame clamps to secure bikes. Rack tilts down (with bikes attached) to allow vehicle access and wheel trays fold up when not in use for compact storage. Heavy duty powder coated steel construction.
3. Thule T2 Pro XT
T2 Pro XT from Thule is an outstandingly good build and it can be considered the benchmark for hitch mount racks or by many the best SUV bike rack, due to the almost perfect jointing of its elements, ease of use, versatility, and durability, but let's not forget about the sleek black paint finish, that is almost impossible to scratch.
Although
Dr. Tray from Yakima
may be more secure, this tray-style platform bike rack secures the bike with no frame contact, due to the specially designed ratcheting arm, the cable lock system and the AutoAttach system (based on locking knob instead of locking hitch pin), that secures the rack to the hitch. For the safety features to be completed, the 13" space between the bikes makes this bike rack ideal for carbon bikes.
4. RockyMounts Backstage Swing-Away
The Backstage hitch mount bike rack from Rocky Mounts is the ideal tray-style SUV bike rack if you're looking for the best fit on your van, combined with sturdiness and versatility.
The Rocky Mounts bicycle hitch rack can carry 2 bikes, with no extension possibilities, but that does not mean it isn't versatile. You can mount 20" to 29" wheel bikes and this platform, tray-style hitch rack will even get well with your fat bike, as it supports up to 5" wide tires.
The bike clearance is of 13" between the adjustable trays, make this platform hitch rack more fat bike-friendly and adaptable.
5. Swagman Chinook
EASY TO ASSEMBLE & USE: Instructions are easy to follow. Once installed you can load and unload in under 2 minutes;
KEEP YOUR BIKES STABLE: Have peace of mind knowing that the adjustable locking hooks are securing the frame to the rack;
SAVES YOU STORAGE SPACE: Rack folds effortlessly in compact mode so that you can conveniently store when done using it;
CONVENIENTLY ACCESS TRUNK WHILE BIKES ARE LOADED: Bike rack tilts down to allow access to rear of vehicle quickly;
VERSATILE: Easily transports up to 2 bikes and is compatible with 1-1/4" and 2" hitch receiver. Fits most frame sizes, shapes and style (fits 20" to 29" tire sizes). Maximum weight capacity is 45Ibs. per bike. Locking Hitch Pin included
6. Saris Bones 801 2-bike
Saris Bones 801 2-bike is one of the best value bike carriers and you will be able to transport your bicycles on almost any vehicle. Being made of lightweight molded plastic, having a solid build, a good price and easy to store and mount, we can say it's a combination of features that few racks can match.
Extremely easy to lift onto the back of your SUV or car and strap on. During tests, it proved to be stable and sturdy while driving. The fully adjustable curved arms fit over the most SUVs, hatchbacks, minivans, and sedans. Loading and unloading bikes are extremely easy, front-wheel removal is not required. The Saris Bones 2-bike trunk rack has an additional strap that wraps around the seat tube to prevent back and forth movement
7. Thule Raceway Pro Trunk Rack
If you own a traditional, triangle-shaped bike and the trunk mount bike racks are the ones that best fit your car and lifestyle, the Raceway Pro 2 bike trunk rack from Thule is the best choice, due to the versatility when it comes to vehicle fit and the enhanced security, compared to other trunk bicycle carriers.
The Sure-Tight ratcheting cables provide maximum security and assure you that the 2 bike rack fits on almost any kind of car trunk (Thule even has a fit guide on its website that will help with the installation) It best goes with low height vehicles and provides ease of use when it comes to the loading and unloading of the bikes (almost the same as the Kuat NV).
Security is also provided by the no sway cages of the trunk bike rack, that prevent bike-to-bike contact and both the locks that secure the bike to the rack and the trunk rack to the car are included.
8. Yakima Dr. Tray
Yakima's Dr. Tray
hitch mount bike rack will suit most of the users that seek a hitch mount tray rack, due to the outstanding adjustability, versatility and ease of use, even though is not the cheapest carrier.
Dr. Tray fits virtually any kind of bike, with 26" to 29" wheels and tires up to 5" wide (it is fat bike compatible out of the box) and its versatility is further enhanced by the easily adjustable trays, even when the bikes are loaded, through the QuickChange lever Also, the 18" between the bikes make it a safe option for transporting your bikes and the SKS cable lock system further secures both wheels and frame of each bike (although it is rather difficult to use).
9. Yakima FrontLoader Roof Rack
Yakima FrontLoader could be one of the best fork mount bike racks for small cars and it can live up to the expectations of almost every rider, as it is a versatile and easy to use.
The FrontLoader can fit virtually any crossbar and all the bikes with 20" to 29" wheels and tires up to 3" wide, thus it will not fit fat-tire bikes, but this compensates with the accommodation of disc brakes, thru-axles, and full suspension bikes. The everyday use is as easy as it gets when you have a low roof car because the front wheel doesn't need to come off, for your bike to be fitted into the roof-mounted rack. Convenience is at home with the FrontLoader, because it comes fully assembled and its mount and removal also require no tools, due to the excellent clamp system.
10. Saris Freedom 2-bike Hitch Rack
The lightweight, good looking and versatile hitch-mount rack designed by Saris is worth the money asked for it and is best suitable for carrying lightweight bikes, but then again it remains the first choice if you're looking for an affordable, versatile and easy to use hitch mount bike rack.
The Saris Freedom platform hitch rack can carry any type of bikes, from the slim road ones to the full suspension mountain bikes, while fitting both 1 ¼" and 2" hitch receivers, proving its versatility. Also, the trays and ratchet arm (that gives it a unique design, combining the features of the Kuat NV and Thule Parkway 4 bike) are adjustable, so that you can rest assured that any 2 bikes up to 60 lbs. each and of a maximum wheelbase of 48" will fit.
Kuat NV 2.0 Hitch Rack
NV 2.0
from Kuat is well suited to carry downhill, mountain or road bikes, basically almost any type of bike. From an aesthetic standpoint, it is the best. You can easily extend to carry 2 extra bikes with Kuat NV add-on.
It comes with an integrated work stand being one of the most feature-rich racks. Although it doesn't have the ergonomics of Thule T2 Pro, it beautifully combines the design with great functionality. The Kuat NV 2.0 is a durable tray-style, platform hitch-mount rack that stands out from nearly every SUV bike rack on the market, due to its increased security and integrated work stand.
Kuat TRIO Roof Mount
While not being the cheapest roof bike rack (the RockyMounts Jetline is), the versatility of this SUV bike rack, combined with its durability, ease of use and beautiful finish make it one of the best bike carrier for SUV or car.
Kuat Sherpa Hitch Mount
The Sherpa 2.0 is a viable and high-value option for the more expensive NV 2.0, T2 Pro XT, and Dr. Tray, as it is a solid, good-looking and easily usable hitch mount bike rack. The disadvantage, when compared to the previously mentioned racks, comes from the adjustability and versatility.