Buying Guide on Fat-Tire Bike Carriers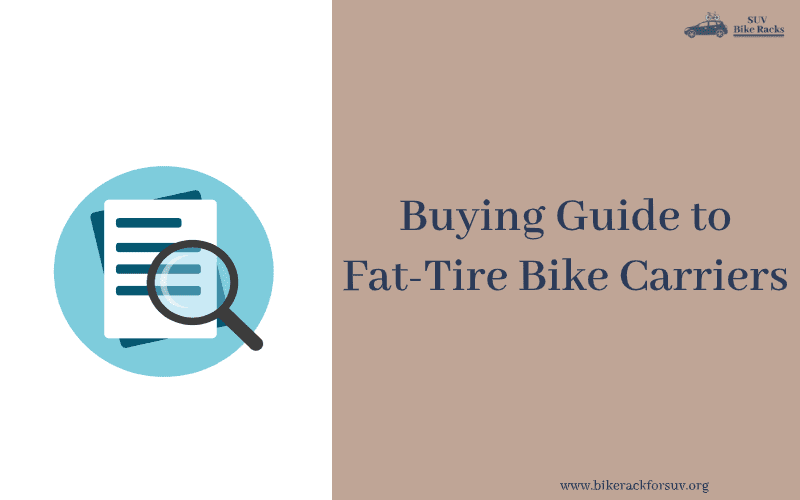 A fat bike is designed to make your riding experience hassle-free, regardless of the terrain. Basically, with wheels of up to 130 mm, you can comfortably steer your bike through mud, snow, or sand. When it comes to hauling your fat bike though, the fat tires and the extra weight may not work with your normal bike rack. To help you match your fattie to the perfect rack, we have prepared a buying guide to fat tire bike racks.
Types of bike racks for fat bikes
Since fatties are becoming popular by the day, there are many fat-bike compatible racks in the market today. Here's an overview of the main types:
Hanging Racks
As the name suggests, these racks carry your bike hanging from behind your vehicle. They secure the bikes by the frame. Given that fatties are bigger and heavier than regular bikes, the number that you can carry with hanging racks will be significantly fewer.
Truck-bed Racks
These work best with pick-up trucks. Your bike is secured to the truck bed using a fork mount attachment. Loading the bike requires the removal of the front wheel. That said, the fork mount size must be compatible with your bike's fork size.
Platform Hitch Rack
Platform hitch racks are great with all types of vehicles as long as they have hitch receivers. The platform sits on the ground which makes them sturdier and more convenient for carrying more bikes. These racks are also the easiest to load and offload and most probably the best option for your fat bicycle.
Roof Racks
Roof racks are pretty popular as they are secured to the roof of your vehicle. However, lifting your fattie to mount or dismount it might be a challenge especially after a biking adventure. Additionally, going under low objects and garage doors will be challenging.
Tips to help you choose a bike rack for fat bikes
1. Check the rack's wheel size compatibility
This is important when you are shopping for racks that secure the bike by the wheels. Fat bikes come with wheels north of 3.5 inches and thankfully, racks come with specific wheel size compatibility. Notably, some fat tire bike racks can be adjusted to fit several wheel sizes.
2. Consider the rack's overall load capacity
Overloading your bike rack might make it unstable or damage it completely. The rack that you choose should, therefore, accommodate the weight of your bike/ bikes and its own weight within its overall load capacity.
The material of the rack may also come into play. For example, steel bike racks are built to last longer and hold much more weight compared to lightweight aluminum racks.
3. Go for a Rack that's easy to assemble and Load
The easier it is to assemble and attach the bike rack to your vehicle, the more convenient it will be for your biking adventures. It becomes even better if you can load and unload your bike, without the need for assistance.
4. Buy a rack for the number of bikes you intend to carry
If you have a family, you may invest in a bike rack that can carry multiple fat bikes but it would be pointless to buy the same one if you intend to carry one bike.
There you go; with your budget and the above tips to guide you, matching your fattie to the right bike rack should be easy.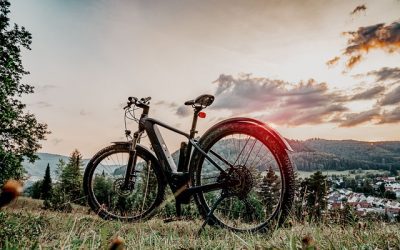 Weighing double than a standard bike because of the battery of course, it might seem difficult to transport an e-bike. However, most e-bikes have detachable batteries that can be transported separately.
read more