How to Install a Hitch Rack? (Quick Guide)
You will learn:
Hitch receiver classes 

Steps required to install a hitch carrier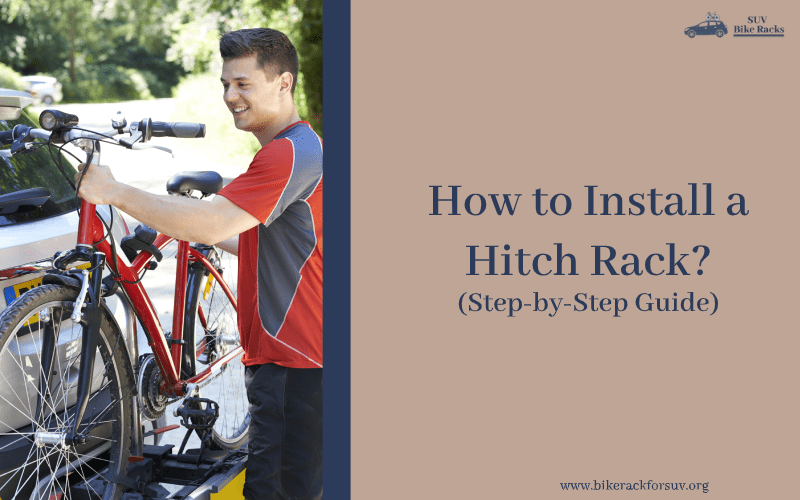 If you are preparing for a ride and thinking to transport bikes on your SUV or car, you need a bike carrier in the first place. Choosing the right bike rack isn't something extremely easy to do, but knowing your car type, bike styles and how many bicycles are you intended to carry will make your decision easier. If you are thinking to buy a hitch bike rack we put in place a guide which we think, will help you. Hitch racks are probably the most versatile as it allows you to carry any bike styles – road or mountain bikes, carbon fiber, suspension or children's bikes and even fat bikes (fat tire bike racks allow you to carry fat bicycles with up to 5″ tires). If you have the rack already, we created this short guide on how to install a hitch-mounted bike carrier on your SUV/car.
Step-by-Step Guide to Install a Hitch Rack
Determine your hitch receiver class. Your SUV must have a hitch receiver. If it doesn't it can be installed. Hitches are divided into classes, from Class I (fit any vehicle and tow up to 2,000 lbs) to Class V (fit only heavy-duty vehicles and tow up to 18,000 lbs) according to towing capacity. Hitch bike racks fit Class I hitches (1.25-inch openings) and Class III hitches (2-inch openings). If you carry more than 2 bicycles, you need a 2-inch receiver. There are many great carriers like Thule T2 Pro XT or BuzzRack Approach that fit both 1.25-inch and 2-inch receivers. Some like Hollywood Racks Fat Tire Electric Bike Racks or RockyMounts Backstage fit 2-inches only. If you have a 1.25 and want to make it for 2-inches, you just need an adaptor.
Place the bike carrier hitch tube into your car's receiver. Make sure the bike carrier has the correct size for your bike rack hitch tube. Use an adaptor if needed. Insert a hitch bolt or anti-tilt device if you are concerned about wobble.
Adjust the supporting arms (for hanging racks) and tire trays (for platform hitch racks). Position the trays or support arms, taking care to lock everything in place. Then adjust the tire trays and get the tie downs ready to accommodate the bicycles.
Load bicycles onto the carrier and double-check all attachment points during long trips.
Additionally, have a look at this self-explanatory video: