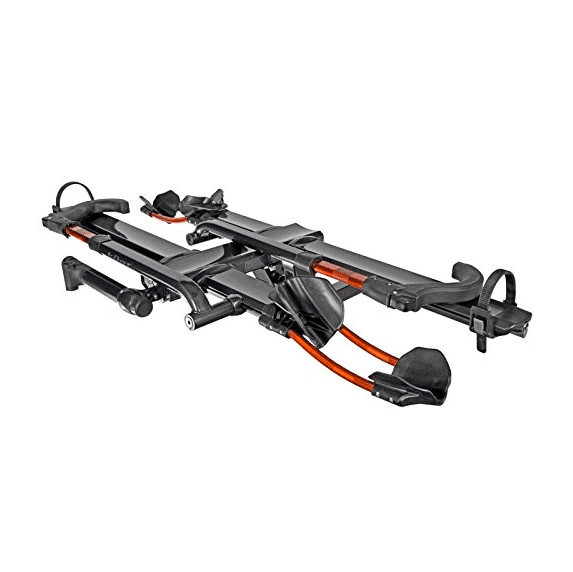 Kuat NV 2.0 Platform Hitch Bike Carrier
The all-new NV 2.0 hitch mount platform rack from Kuat features a new pivot system with foot assist, adjustable cradle that allows fat bikes or longer wheel bases, more durable cable locks and many more.
The new Kuat 2.0 trailer hitch bike rack features a new pivot system that will allow you to lower the rack without having to lean your bike up against anything. The adjustable cradle can allow fat bikes or mountain bikes. The bicycle cable locks are now more durable and the updated ratchet arms provide a more stable retention system for the bike. The Trail Doc work stand also makes it easy to do those trail – or roadside repairs without any hassle.
Key Features of the Kuat NV 2.0 Trailer Hitch Bike Rack
Adjustable front tire cradle mechanism
New pivot system with optional foot assist
Rear tire strap features co-molded strap to protect wheels
Easy installation
Integrated cable locks
Front tire ratchet design with intuitive release
Premium gloss metallic powder
Hitch lock is included
Specifications
Carries up to 2 bikes, each up to 60 lbs.
Holds wheelbases up to 48", and tires as large as 4.8"
Fits 20″ to 29″ tires (Wheel adapter needed for 20-24″ tires)
Available in both 1.25" and 2″ hitch sizes
2" model is able to carry up to 4 bicycles with optional NV 2.0 Add On