Bike owners, who want to go to a ride and safely transport their bicycles should ask: what is the right SUV bike carrier? Do I need a hitch-mounted rack? Or maybe a roof-mounted? How can I safely transport my fat-tire bike and still not break the bank? These are some of the questions you should ask yourself before purchase. To make it easier we will recommend below some of the best bike racks in 2022 that will fit a variety of bike styles. Our recommendations are a result of tens of hours of research, customer reviews, observing best-sellers, taking into consideration bike styles, rack features, and budget. Note that we won't go to the lower-end prices as with quality and extra features, the price will go up.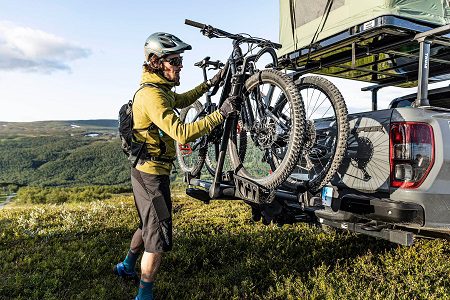 Thule T2 Pro XT/XTR
Thule's T2 Pro XTR is probably one of the best hitch-mounted bike racks you'll ever use. It just sets the standard for tray-style carriers.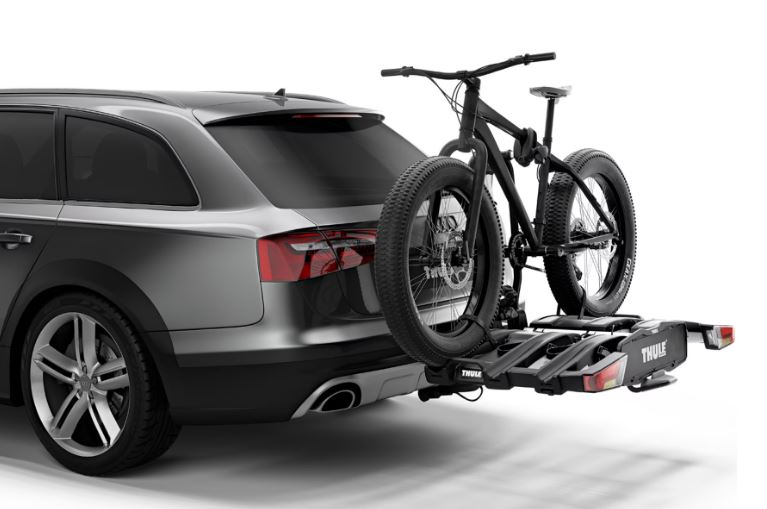 Thule EasyFold XT 2
Thule EasyFold XT 2 fits almost all bicycles by clamping to the bike's frame rather than using a hook over the front wheel.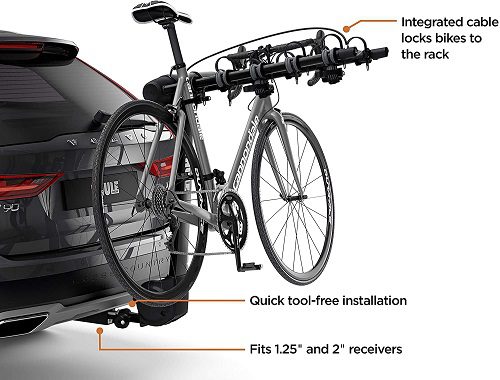 Thule Apex XT
Designed to fit different sizes of hitch receivers, the Thule Apex XT bike hitch rack is a premium hanging rack, ideal to fit up to four bikes.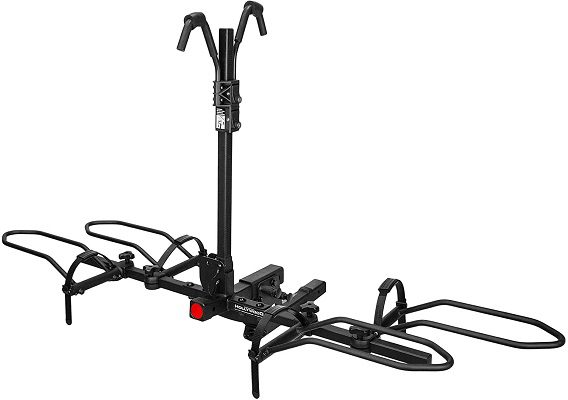 Hollywood Racks Sport Rider
The Sport Rider from Hollywood Racks for electric bikes is ideal for heavy duty e-bikes.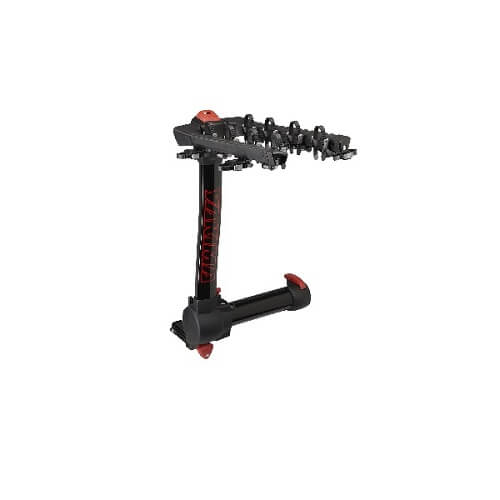 Yakima FullSwing
Yakima FullSwing can carry most traditional-frame bikes including fat bikes, kid bikes, and mountain bikes.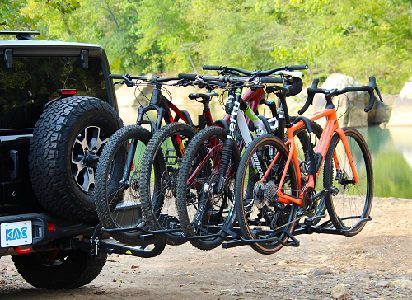 KAC K4 Sport Hitch Rack
Made for most types of bike tires, KAC K4 2" overdrive carrier is a versatile toe hitch platform carrier.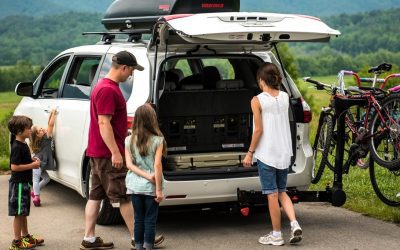 If you are looking after the best swing-away bike carrier so you can have access to the rear of your SUV but still keep the bicycles secure, you have come to the right place.
read more