Why to Carry Your Fat Bike on a Hitch Rack?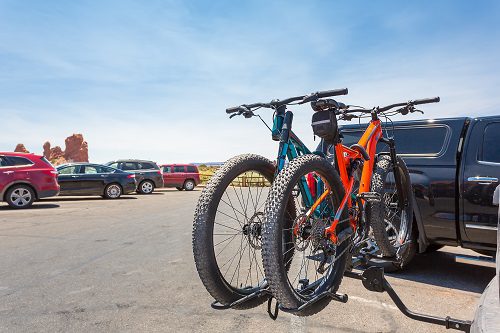 Nothing is as dependable as fat bikes or fatties as they are commonly known when it comes to all-weather cycling. Fatties get their name from their oversized tires which are specially made for traversing varied terrains with ease.
When traveling, it is normal to want to have your fattie handy and especially if you plan to get down to some adventure. You can easily take care of this by investing in a good bike rack for your car. That said, there are enough reasons why you should use the hitch option of a fat tire bike rack. Hauling your fat bike, however, requires careful consideration as your normal bike rack won't cut it. As we think it might be useful, here it is a Buying Guide to Fat-Tire Bike Carriers.
Put the following in mind:
Fat bikes will not fit into the standard wheel holders because of their fat tires width ranges from 3.7 in. to 5.2 in.
Fatties are heavier; they may require heavy lifting to load
Bike racks come with a recommended maximum weight
The bikes are large hence will require more space
Not all types of

 

bike racks for SUV

 

are suitable for fat bikes
Hitch-mounted racks come highly recommended for fat bikes compared to the roof-mounted and trunk-mounted types. Here's why:
Easy to install –

 

As the name suggests, these racks slide into the receiver of your vehicle's trailer hitch, and once installed, you can load your fat bike as nothing more needs to be done.
Easier to load and unload the bike on a hitch rack –

 

Because of the level of the bike rack, it does not require heavy lifting; hence anyone can mount or dismount the bike. This is an advantage with the extra weight of a fat bike and especially where there are more bikes. Also, you don't need to dismantle any parts of your bike for it to fit.
They work with most vehicles –

 

Most vehicles work well with a hitch rack as most come with a trailer hitch receiver anyway. For vehicles without one, it can be installed.
They leave the roof of your SUV free –

 

This can help in several ways: one, you can load more gear up there. On the other hand, an empty roof will give you overhead clearance especially with garage doors or when driving under low objects. A hitch-mounted rack also keeps your bikes away from the wind, giving you more efficient aerodynamics.
Available in different models and styles –

 

The hitch rack gives you the option of choosing a style best suited for your needs. Besides giving you several bike attachment options, you can buy adapters separately to convert the existing platform hitch racks to suit your fat bike. Also, you can opt for a rack that folds out of the way when not in use or one that swings to give access to the rear of your vehicle among other styles.
Less risk to your car's paint –

 

During mounting/ dismounting or when on transit, there is a reduced chance of scratching your car with the hitch rack.
Hauling your fat bike should be easy and convenient whether you are traveling alone or with company. The hitch-mounted bike rack ensures that you can install it, mount and dismount your bike, and travel with the confidence that nothing will stand between you and your biking adventures.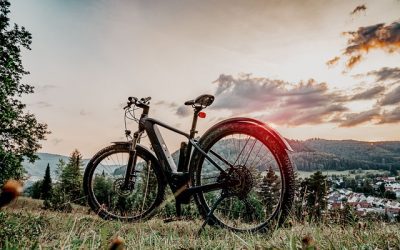 Weighing double than a standard bike because of the battery of course, it might seem difficult to transport an e-bike. However, most e-bikes have detachable batteries that can be transported separately.
read more