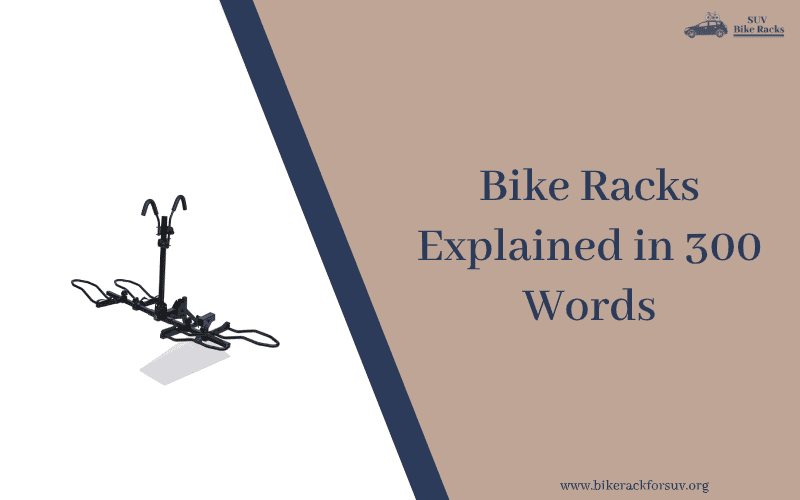 Bike Racks Explained in 300 Words
What is a bike rack?
A bicycle rack (also called bike carrier) is a type of device/accessory that attaches to a car or SUV allowing easily and safely transportation of bikes. It is, however, an ambiguous term that lately has been associated with the transportation of bicycles attached to a car. 'Bike rack' may also refer to bicycle parking rack –  a stationary stand to which bicycles can be secured or a luggage carrier – a device attached to a bike to facilitate carrying of loads. 
What are the different types of bike racks?
Car bike racks generally fall into three main categories, and the most popular ones: hitch-mount racks, roof-mount racks, and trunk racks. Each one is coming with pros and cons so you have to assess based on your car, bike type, and budget. That is why we believe there is no such thing as 'best type of bike rack'. Of course, they differentiate based on user-friendliness, security or other features that will not let the bike carrier damage your SUV/car.
What are the best bike racks?
As we said above the best bike carrier is determined on your needs. However, there are some best-sellers out there who have great scores along with special features for specialty bikes. Taking some examples, one of the best overall hitch bike carriers is Thule Pro XT  as it fits with almost any bike and is extremely secure. Kuat Trio is one of the best roof bike racks while Thule Raceway Pro scores for the best overall trunk-mount rack. Buzz Rack Approach is specially designed for fat tire bike racks while Sport Rider from Hollywood Racks can carry two electric bikes, up to 5-inch wide tires. We invite you to learn more and get some good tips on our page dedicated to the best bike carriers.