KAC K4 Sport Hitch Bike Rack Review
A versatile rear-mounted bike carrier designed for a 2 inch hitch receiver, the K4 supports standard, fat-tire, or ebikes up to 60 lbs. each. 
View on Amazon
Made for most types of bike tires, KAC K4 2" overdrive carrier is a versatile toe hitch platform carrier. The rack is rated for Cars, Trucks, and SUVs with a patented anti-wobble system that ensures safety for your bikes and vehicle. What's more, the platform comes with foam padded hooks that ensure your paint job remains intact. This 4-bike carrier has a smart tilt feature that makes rear cargo access fast and easy.
HIGHS (+)
The build is strong and durable
Loading and accessing the rear door is easy
A collapsible design for when the rack is not loaded
Can support fat bikes with tires of up to 5"
LOWS (-)
Cannot be configured for 3 bikes
Not suitable for small-size bikes with wheels below 24"
Ease of Assembly
Most of the platform is pre-assembled which makes mounting and adjusting easy. It has a total weight of 79 pounds, with most of the parts being steel tubing that is light. An installation manual is, however, provided for detailed instructions on how the parts fit.
Basically, you need a wrench and an extra pair of hands to get KAC Overdrive Sports K4 into position. Start by attaching the Hitch Tube to the hitch receiver securely to ensure that the anti-wobble mechanism works. Next, install the 4 lateral tubes and slide them in the wheel holders in sequence. Lastly, starting with the long hooks, slide the hooks onto the posts that you position vertically by pressing the push button.
Note, there are washers, bolts, and knobs for fastening the different joints together.
Versatility
The KAC Overdrive Sports K4 bike carrier is designed to conveniently hold 2 or 4 bikes. To split the rack into a 2-bike version, you just need to unfasten 2 bolts to remove the hitch tube extension.
The rack can carry road bikes, electric bikes, gravel bikes, and mountain bikes securely. This versatility is made possible by adjustable wheel holders that can accommodate a wide range of tire sizes. The hooks are also adjustable to secure different frame sizes.
In addition, the rack has a sturdy build that can support a total of 240 lbs in the 4-bike assembly. The platform is however not recommended for hitching onto RVs or fifth wheel coupling.
Security
As a precaution, all moving parts need to be tightened before you take off. Most importantly, always check that both the top arm and hitch pin are locked securely (keys are provided). You should also make use of the safety straps that come with the KAC Overdrive Sports K4 rack for your bikes not to slide off their positions. Nevertheless, the platform is designed for adult-size bikes with wheels of 24 inches or more.
Safety
First off, before you buy this rack, check with your dealer if your car is specified for this type of hitch platform bike carrier. When on the road, keep your speed at or below 80mph to ensure the KAC Overdrive Sports K4 and bikes remain secure. Transporting bikes on a platform carrier also calls for observing local traffic rules such as weather updates. It's also advisable that you get u-locks as an anti-theft measure.
Quality
This is a high-quality bike rack with a 4.6-star rating on Amazon. The exceptional score is from 402 reviews with 78% of the customer giving this KAC Overdrive Sports K4 rack 5-stars, the highest possible ranking.
Why The KAC Overdrive Sports K4 2" Platform Bike Rack is Unique
The KAC Overdrive Sports K4 2'' is a sturdy platform bike rack that is made from heavy gauge powder-coated steel. This is a versatile hitch-mounted rack that can carry 4 bikes of up to 60 lbs each. The rack can also be adapted into a simpler configuration to carry 2 bikes.
In the folded position, the rack is just 18 inches long and about a foot long when fully deployed. Play between the rack and the receiver is eliminated by tightening a lock pin. Bikes are well spaced and held on padded hooks to avoid wear and tear from rubbing against each other and the rack.
Included in the package are safety straps and keys for locking the patented anti-wobble hitch system and the top adjustment knob. You also get extra
Even with its versatility and top-notch security features, the KAC Overdrive Sports K4 is disadvantageous in some aspects. For example, the rack only works on a 2'' hitch while competitors like the Apex XT Bike Hitch rack are adaptable for both 2" and 1.25" hitches.
The item also requires additional accessories (sold separately) when carrying low y-frame and step-through bikes. It is however very ideal for transporting bikes with fenders since you can secure bikes on adjustable top frame hooks that are padded. A reflector is also provided to ensure other road users can see the rack at night and during poor visibility weather. 
Verdict
When transporting your bikes for an out-of-town exercise, you need a rack that is reliable. The KAC Overdrive Sports K4 2" hitch platform bike rack is just the carrier you need. This is a sturdy rack built from steel tubing with intricate parts to keep your bikes secure, even on a bumpy road.
As a precaution though, when on the road, it helps to keep checking the tightness of the locking hitch pin, safety straps, and the reflector. The quick-release tilt is another feature that needs to be operated delicately.
At 70 lbs unloaded and 310 lbs when loaded with 4 bikes, the rack is heavy. Safe operation calls for supporting the weight when tilting and dropping the rack to access the rear cargo access. So, apart from being extremely cautious, always have a friend help to tilt the rack, especially when it's fully loaded.
Disclaimer: bikerackforsuv.org is a participant in the Amazon Services LLC Associates Program and other affiliate advertising programs and may receive a commission if you purchase a product via a link on this page.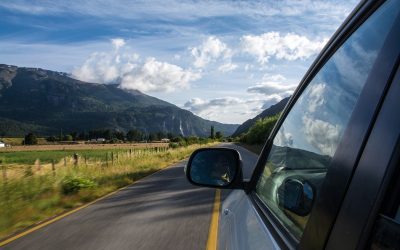 Exploring the Best Hitch Bike Racks for SUVs on Your Long Road TripsThere's something magical about the allure of the open road, stretching out before you, filled with the promise of new adventures....
read more